FCCLA Making an Impact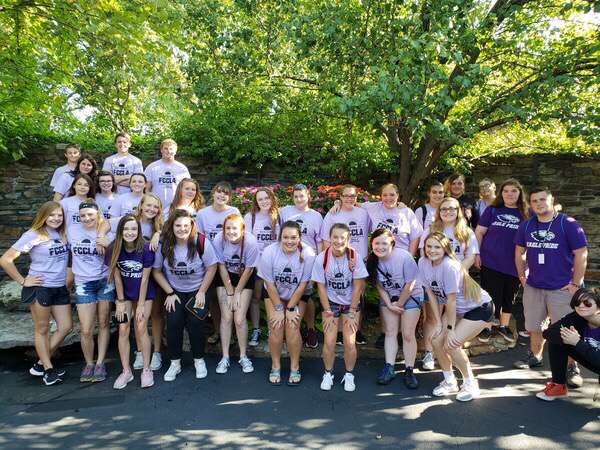 Fair Grove FCCLA (Family, Career and Community Leaders of America) is working to make students better. This club focuses on many aspects towards working to improving the character of students who attend Fair Grove High School.
Darci Friberg is the FCCLA club sponsor. She believes that FCCLA is important to have at Fair Grove, because of the impact it has on students. "FCCLA's main focus is the family; we try to plan activities that benefit the family. We work to make students productive employees, and embrace contributions to their community," Friberg stated. As a sponsor, Friberg enjoys STAR Events. She described, "[I] get to see students compete in events and showcase their work they have done throughout the year." A couple of events that FCCLA participates in is the Annual Fall Regional Meeting at Silver Dollar City and STAR (Students Taking Action with Recognition) Events.
Maddie Walters, a senior at Fair Grove High, has been a member of FCCLA for the previous two years. She believes FCCLA is important to have in school because "…the club covers a lot of important topics for our everyday lives. It teaches us good social, financial and career skills for the future." Her favorite part of FCCLA is spending time and growing closer with each other while attending events. The trips that Walters enjoys the most are the Silver Dollar City field trip and the mock family finance simulation at Missouri State University. 
"Everybody is encouraged to join FCCLA if that is something they're interested in, all students have to do is fill out the member application form, pay the $25 dues and attend the meetings" said Friberg. Students do not have to be enrolled in one of her classes to join FCCLA.