Fair Grove Volleyball Season Comes to an End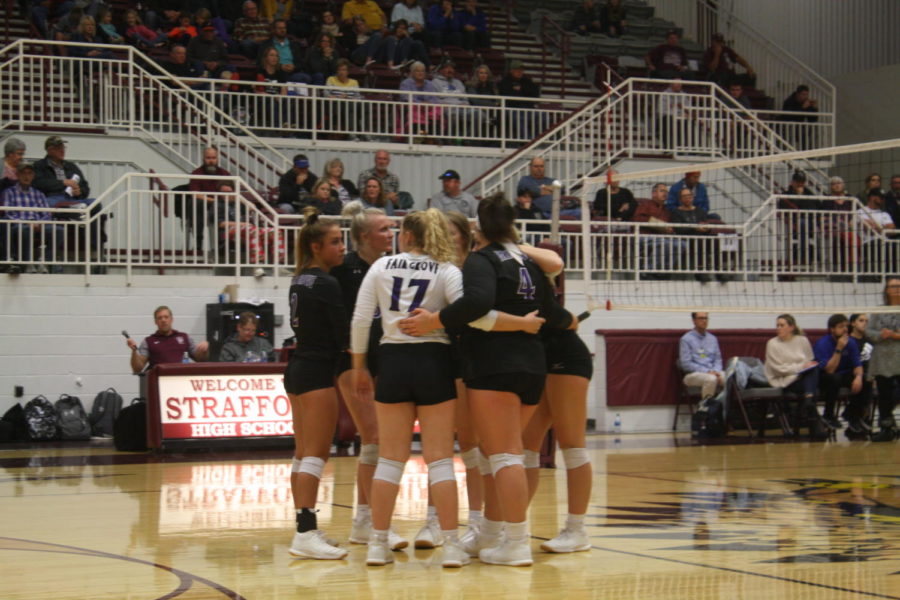 Joshua Orr
November 14, 2019
Fair Groves volleyball team has finished off their season in the championship game of districts, falling to Strafford on the 29th of October, with a finishing record of 20-15. What to expect in the coming years in the program, and how does Fair Grove adjust to the seniors graduating?
Saying goodbye to the volleyball net, was Lizzy Gravitt (12), Madi Clark (12), Liz Holland (12), Maranntha Holliman (12) and Bailee Morgan (12). You might just be wondering what prepared the girls for the district tournament. Head Coach Tonya Peck says, "I think just knowing that the season was on the line really motivated the girls, especially the seniors." Going on to say, "We changed the rotation the week before and had been working hard in practice to be ready." The Fair Grove volleyball team fell to Strafford with a strong fight with losing the first set 20-25 and losing the second set 18-25. Peck said, "Our last three games of the season (which were in districts) ended up being some of our most competitive games."
 You could be asking what the team will be missing. Peck said," Their [The Seniors] hard work will be missed and we will need the younger kids to step up and fill their shoes." Chloe Reynaud (10) says," I think the Fair Grove team will miss the most is all the seniors and everything they put into the team like effort, time, and friendships." You also could be wondering what is to be expected in the coming years. Coach Peck goes on to say, "For the future, we are going to need someone girls to step up and lead and show more grit and competitiveness in order to continue to be successful. Our Junior High programs were very successful this past year and I hope to bring that success to the next level." With five starters leaving the roster, the upcoming team still has skills and potential with starter Lauren Kennard (11) as well as Sarah Beals (11) and Chloe Reynaud (10) getting a great chunk of playtime this past season. 
For the next couple years, returner Chloe Reynaud says," With losing lots of leadership and experience, I think it will open up other areas of leadership for the returners." Chloe goes on to say," I think the returners and incoming freshmen will be a great group for multiple years with how young the team will be."