Cross Country Running to a Strong Finish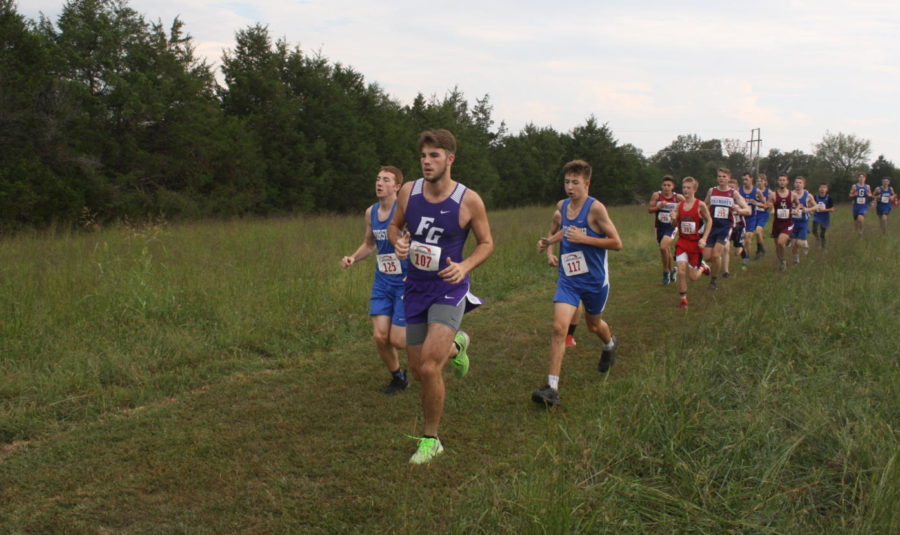 Bailey Richardson
November 13, 2019
Fair Grove's Cross Country team wrapped up their season on November 2nd at districts. Districts were held at Warrensburg, Missouri. Unfortunately, the team did not finish with a fast enough time to advance past districts.
Brendan Carroll, the cross country coach, talked about how his team has prepared for districts. "The team has prepared for districts by training hard all year. We have tapered off a little towards at the end in order to prevent injuries and allow their bodies to recover." 
Johnna Duncan (11) participated in the district cross country meet on Saturday. "All season we trained for districts as a team, but personally I push myself to the fullest when I run in practice" to prepare for districts. She enjoyed running cross country for the first time this year, and plans to run again next year.
Stephen Scaletty (12) has ran cross country for the previous four years for Fair Grove. His personal best time this year was 19 minutes even. Unfortunately, districts didn't go exactly as he planned, due to injuries. "I definitely did not warm up enough and I think that played a huge part in how I felt," Stephen stated.
Alex Ince (12) finished his district race not exactly like he would have, "I was hoping to beat my personal record at districts since the course was flat and I would have liked to prepare better during the week before the race." Alex's overall personal best time is 20.00 minutes. He realizes that he didn't have nearly enough energy as he had hoped to, to be able to finish the course strong.
One thing is noticeable when talking to this cross country team, the bond these members share. They may have not placed in districts, but they all are proud of one another. Carrol said, "My favorite part of the season has been seeing this group come together as a team. They have formed a family-type bond with each other and the middle school runners…" Scaletty stated, "I love all of the people in the sport. My team is amazing, Coach Carroll is amazing, and I couldn't have chosen a better way to spend my Falls over the past four years," while reflecting on his previous cross country years. All these runners can agree that the friendships and memories created during their season will last many years past their high school lives.