The Problem With School Lunches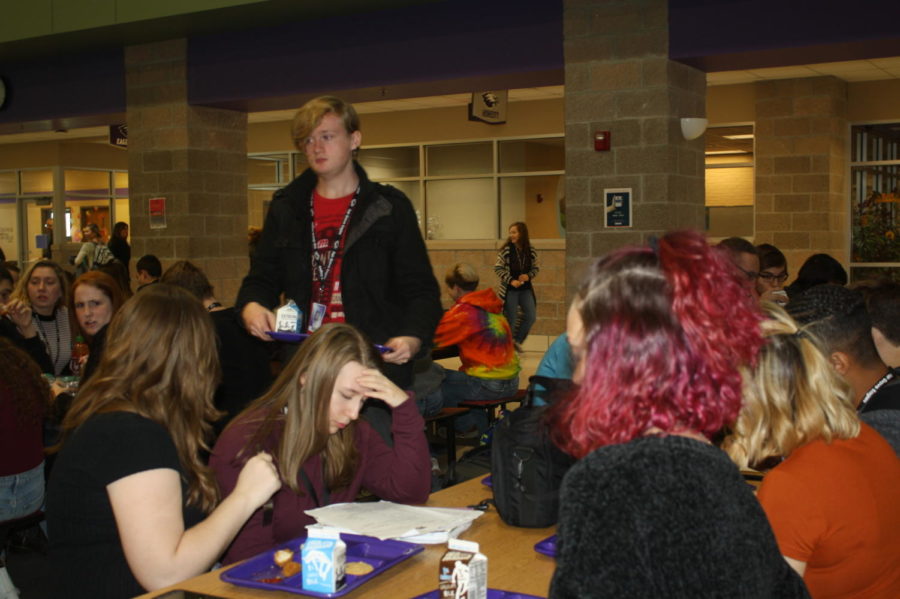 Ashley Lassley
November 22, 2019
School lunches have been a topic of controversy recently, and people have taken to sharing their opinions. Amongst all the chaos, here's what I have to say about the matter:
In past years, school lunches have certainly been in the spotlight, whether people are focused on the quality that it's being served in, or the price some families are having to pay for their kids to be able to eat. The average price to produce a school lunch according to the SNA (School Nutrition Association) is $3.81. This may vary, depending on the families welfare and the state they reside in. Prices have skyrocketed over recent years and the school lunches the kids are given certainly haven't gotten better.
"I think the school lunches could improve in different ways. I think they should incorporate more vegetables in our daily diets and use overall healthier options. That doesn't mean 'take away my cookies,'" Says Fair Grove Student, Molly Bennett (11).
Fair Grove lunches are definitely not the worst in the world. The food might be below average, but that is to be expected when feeding an entire school. The school offers free and reduced lunches as well. School lunches here at Fair Grove schools normally cost $2.60, with reduced lunches they are $2.20. The 40 cents that is brought down within the price isn't the most helpful for the students and families that have applied for the reduced lunch program due to the cost adding up towards the end of the month. To put it in perspective, the price at the end of each month the students still have to pay is $66.00.
Personally, I believe that the school lunches we are being fed, not just here at Fair Grove, but nationwide are overpriced. Students shouldn't have to face the humiliation of not having the money to eat lunch and parents shouldn't have to pay so much for their child to be fed. If students are required to attend school, school lunches should be provided for free. The funds for the expenses should be directed towards the matter given how important it is, and tax money given to the school should help pay for that. There should no longer be ridiculous requirements if a student has any sort of fees. As a student who comes from a family with reduced lunches, it certainly is nice to have, but also can sometimes be too much given my parents have other things their money should be put towards.
Students and their families shouldn't be paying as much as they are in order to eat a school lunch that more often than not isn't very healthy or good. Schools should work hard to fix this situation in order to help these families out, given the options that they have. Hopefully these situations are resolved in short time.