Chess Club Tournaments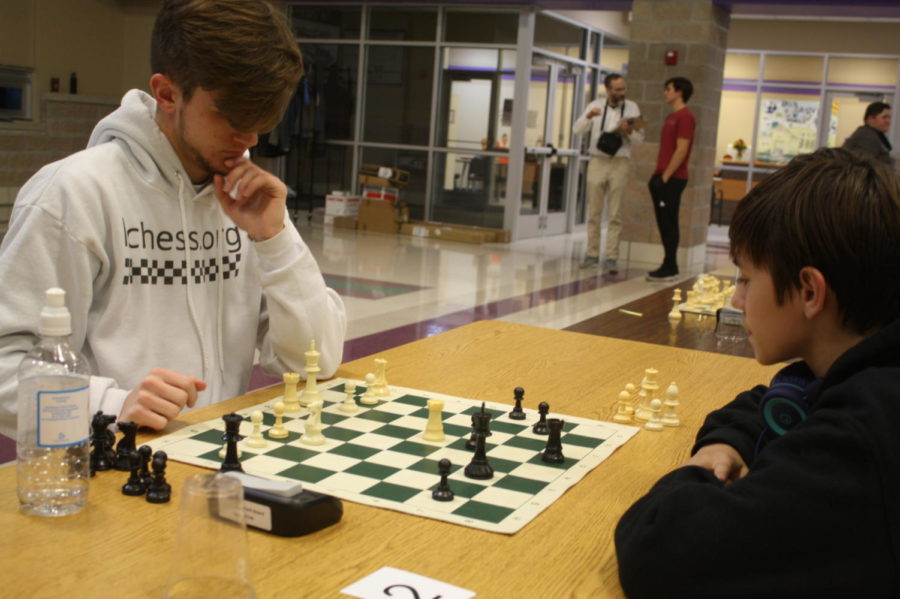 Makenna Drefke
December 3, 2019
The Fair Grove schools has a chess club that hosted a tournament at the school on November 21st from 4pm – 7pm.
The chess club consists of 32 students from grades 5-12. Out of all those 32 kids, six of them are in high school. They are Kiley Barber (11), Isacc Line (9), Triston Louthan (9), Davey Ernster (12), Gavyn Moore (12), and Aaron Peters (9).  
Every month there is a chess tournament. These kids get to grow in their skills from the people of many different ages and skill levels at these tournaments. Barber explained what she gets out out of each tournament, "I enjoy the chess club tournaments because I get to play with completely different people. From this I get to learn different strategies and experience many different things." There is a lot of diversity in chess club with many kids of different ages.
The tournament that happened in November went well. They ended up starting at 5 pm because one of the chess clubs ended up being late. As soon as the last club got there though, they started right away, getting everyone playing against someone else.
In the past years, the chess club at Fair Grove has been fortunate enough to join the Southwest Missouri Scholastic Chess League. The league is constantly growing bigger from the different clubs in the Springfield area. As more kids are joining this league, it brings more opportunities to learn more strategies and improve at chess.
The chess club sponsor is Mr. Micheal Van Cleave, who is also a math teacher at FGHS. He teaches chess to kids from many different grade levels and helps them improve their skills. "My favorite part about chess club is watching the kids compete. Our league tries to match kids with someone at their same skill level, so everyone gets competitive games whether they are a beginner or a veteran." Van Cleave continues, "This is my 3rd year of sponsoring chess club, and I hope to do it for many years to come!" 
The chess club doesn't have any tournaments in the month of December. Next year, they are anticipating more tournaments in January, February, and March, but have no set in stone dates for those tournaments.