Getting Involved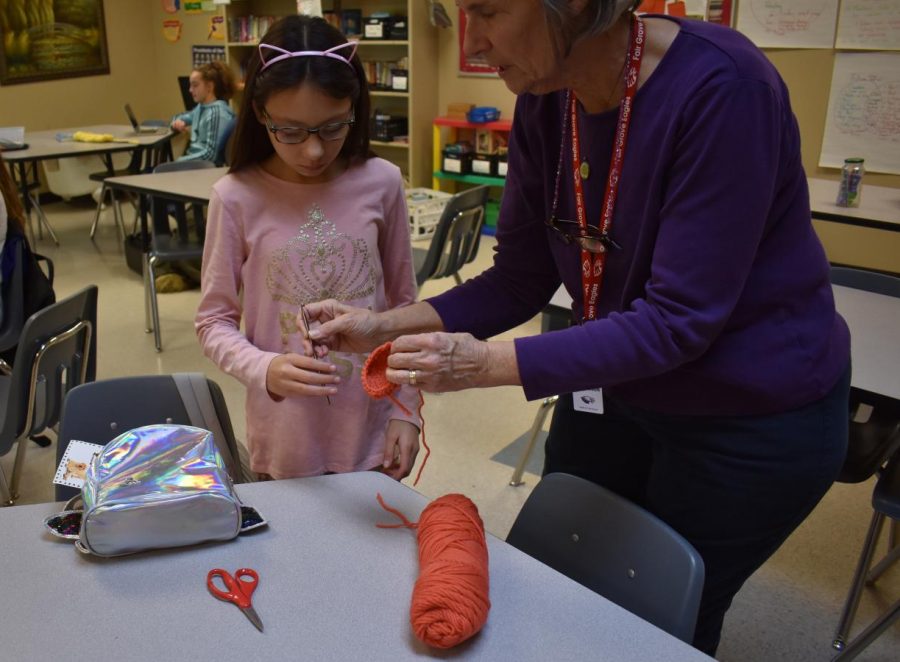 Joshua Orr
December 19, 2019
Fair Grove's Middle School has a variety of options for students with 10 clubs for them to choose from, including Crochet Club, Science Club, Scholar Bowl, and Chess Club.
Crochet is a textile art using yarn to make items with a crochet hook. Sponsored by Middle School Teacher, Jennifer Anglen, Crochet club is a group of 22 kids. This year they are planning to make Christmas ornaments. Anglen explained that they have "…crocheted baby hats for Newborns in Need of the American Heart Association. We have also crocheted pet pads for  CARE animal shelter." 
Science club is a place where students can be hands on, creating arts and crafts, as well as learning about how the object works. Science club is held by Middle School teachers, Leola Bryce and Traci Richardson, and the club consists of around 28 members. Bryce explains, "We have made fluffy slime, ice cream in a bag, giant bubble wands and more."
Scholar Bowl can be characterized as competition in which subject matter in multiple academic disciplines is used. This activity features head to head academic team competition, quick response answers, time limits on questions and use of recognition systems by participants. The current Scholar Bowl disciplines are: science, mathematics, social studies, communication arts, fine arts/performing arts, and miscellaneous. Middle School librarian, Chanda Lemon, is the sponsor of the middle school Scholar Bowl club. Lemon says, "We currently have about 15 – 20 students and a student must be in 7th or 8th grade to attend a sanctioned competition. The team will attend 3-4 tournaments each school year and they have ranked as Conference Champions multiple times." 
The Fair Grove Chess Club is sponsored by High School Math teacher, Micheal Van Cleave, with around 30 middle and high school students involved. Van Cleave shares, "Chess is a two-player strategy board game involving different pieces that can move in different ways… We practice every Tuesday after school, and compete in the Southwest Missouri Scholastic Chess League." He goes on to say, "Our tournaments involve 3 levels of players; knights (beginners), rooks (intermediate), and USCF rated (advanced)." The advanced players that have earned memberships into the United States Chess Federation (USCF) which include Matthew Schroeder (7), Davey Ernster (12), Christian Allen (9), Stephenie Dugan (10), and Waylon Wright (6).