Exploring New Career Opportunities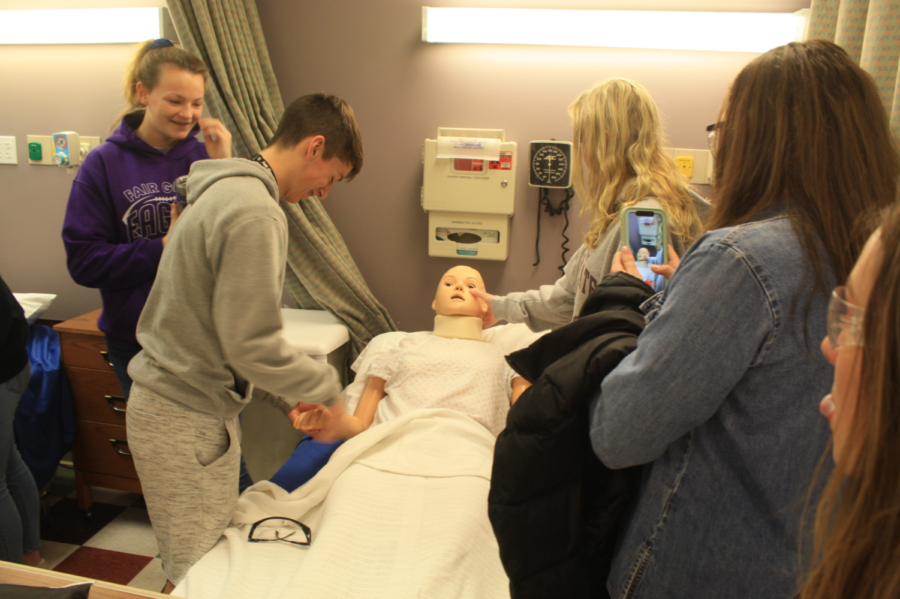 Sydney Dame
December 10, 2019
Figuring out where to go to college can be a struggle for any high school student, but luckily for sophomores attending Fair Grove High School, the administration has taken steps to help students further their education. On Friday, November 22 Fair Grove sophomores went on a tour of Ozark Technical Community College (OTC) to learn about the different curriculums they offer and the different opportunities they can provide for students. 
Exploring the campus seemed to be a big hit with students. "The trip to OTC actually did help me make a decision about college in the future," said Miracle Tracy (10). "I was really indecisive on when I wanted to start college because I had no idea that OTC had so much to offer. I didn't take it very serious until I talked to some other students who attend school there and I went on the trip and asked questions." Tracy plans to study behavioral and health sciences in college and plans to go to OTC as soon as she can. 
Some of the other students were more focused on the simplicity of the school like Zachary Murrill (10) who was impressed most by their autobody and diesel mechanics. "In the future, I plan to study mechanics, welding, or construction," said Murrill, all of which are paths provided by OTC. They offer General Education degrees, Business degrees, Technical Education, Allied Health, and Office of Provost. All having separate branches for specific careers. 
Fair Grove offers the A+ Program which is a program that can earn students money that will pay for their first two years of college, most students use those credits at OTC to start their journey to college life. Tracy says, "I would recommend OTC to other students because they offer a variety of programs and they are a stepping stone into the professional career field."