Going Above And Beyond For Teaching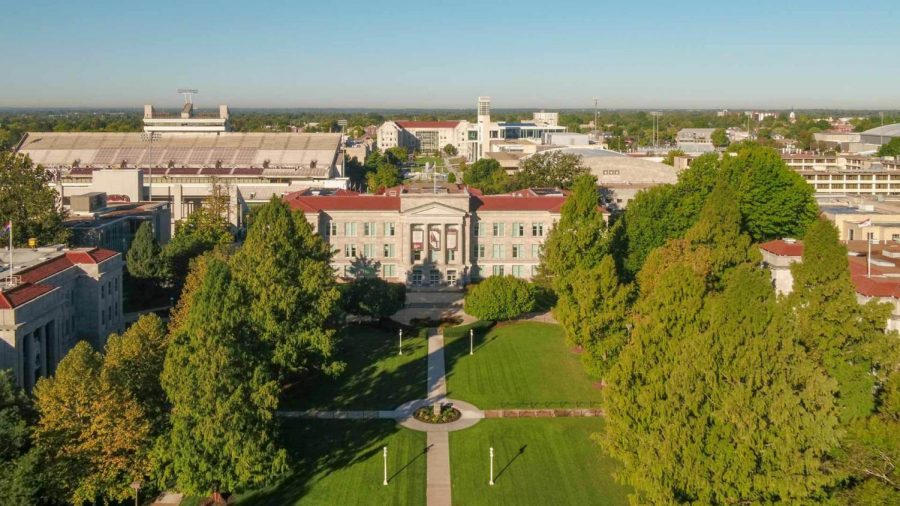 Fair Grove Schools has had the opportunity to welcome and embrace teachers with advanced degrees, allowing for their extra knowledge to be passed on through the teaching they do.
Mrs. Amy Johnson, one of the teachers here at Fair Grove High school, is amongst the few people with an advanced degree. Johnson is a Government and Geography teacher and in order to offer dual credit for her students, she proceeded to get her masters. Johnson has a MSED (Masters of Science and Education) with an emphasis on social studies. She earned this degree over the course of five years, one class per semester at MSU. Though dual credit is a big part of getting her Masters, she also chose to take up getting it to teach online classes for OTC, as well as for the benefit of making a little extra money. Obtaining the degree certainly proved to be a difficult process, due to the lengthy amount of time it took and the fact she was pregnant at the time, but in the end, she concluded that it was worth it. "Yes, it was worth it. I like history and I did get to learn a lot [about it]." She stated.
Mrs. Amy Holland is another one of the few teachers with an advanced degree. Holland, the high school and middle school theater teacher, earned her Masters of Arts and Theater in may of 2018 from MSU. Holland had been working towards her masters since 1992, but due to some hardships, she never had the chance to finish what she started. Holland had begun working on her MFA (Master Of Fine Arts). On top of working towards getting her degree, she was also working on her own time. She states she had been working 80-100 hours a week, and not sleeping very well, so she decided to study abroad in Germany. Shortly after making this decision, Holland decided to stay in Germany and not continue her degree. Holland did end up finally getting it, though. "It's something I've been working on since 1992, I needed to finish it." She said. Holland says her masters was definitely worth it. It gave her a sense of accomplishment and in her time there she was able to "make awesome theater stuff and create memories."
One of our next teachers whose currently working towards getting her advanced degree is Mrs. Nikki Kisling. She is in the process of getting her Masters of Science and Mathematics. She started in the summer of 2017 at Central Methodist. Kisling takes one class per semester, spending around 3-6 hours each week working on her degree, on top of being a full time teacher and mom of three. Kisling is another teacher getting such degree in order to teach dual credit to students. She mentions that so far it is and will be worth it, so that she can have the opportunity of teaching the kids dual credit, and make more money per extra credit of course.