Fair Grove's Scholar Bowl Team Qualifies for Nationals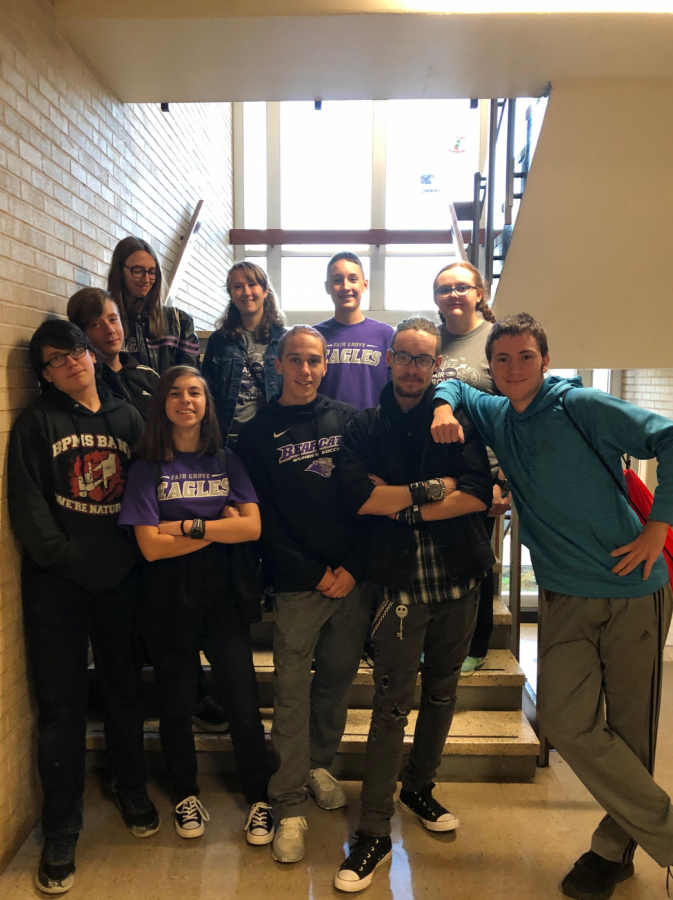 Dory Baker
January 8, 2020
This years Scholar Bowl Varsity team qualified for NAQT national small school tournament and the PACE national tournament, both taking place in Rosemont Illinois on April 24th through the 27th. 
The team qualified by placing 5th at the tournament they attended at Glendale on the second of November. They have qualified at the Kickapoo tournament before but weren't having as successful of a season as they are having now. "Scholar Bowl has grown so much over the past couple of years and the level of play has improved as well as the quality of area tournaments," Wahlquist bosted. The students attending nationals will be Christian Allen (9), Madilyn Barker (12), Braden Booth (9), Nate Brigman (11), Davey Ernster (12), Abigail Gilmartin (10), Griffin Merillat (12), and Grant Squires (12).
The scholar bowl team is having one of their best seasons yet according to Scholar bowl sponsor Michelle Wahlquist. Whalquist continued on to say, "We have been playing well against some powerhouse schools like Kickapoo, Camdenton, College Heights and Thayer."
The varsity team has been placing in the top five to seven places at 30 team tournaments. At the Sparta tournament they were the top small school placing outside of the first through third trophy positions, receiving a small school trophy. They have consistently been ranked the top small school in the region.
They are preparing for Nationals by fundraising and attending tournaments. They will be hosting a home tournament on March 7th to help raise money for the trip, and a middle school tournament but they have not decided on a date. Madilyn Barker, varsity team captain, recently attended a workshop including college level matches and "shootouts" meaning she didn't have a team to help prepare herself for Nationals. "For me, as captain I have a lot of added responsibilities during matches: I am responsible for all of the answers we give during bonus questions, knowing which answer to pick when my team gives me multiple, keeping score, and keeping us together," explained Barker. 
The team is only half way through their season and still has tournaments at Forsyth High School, Conference Feb. 8, Missouri Qualifier Columbia Feb. 28, Fair Grove High School March 7, College Heights March 28, TBA Districts April 18, and NAQT Small Schools Nationals Chicago, Illinois April 24-27.