The A+ Scholarship Program: Switching Schedules for College Tuition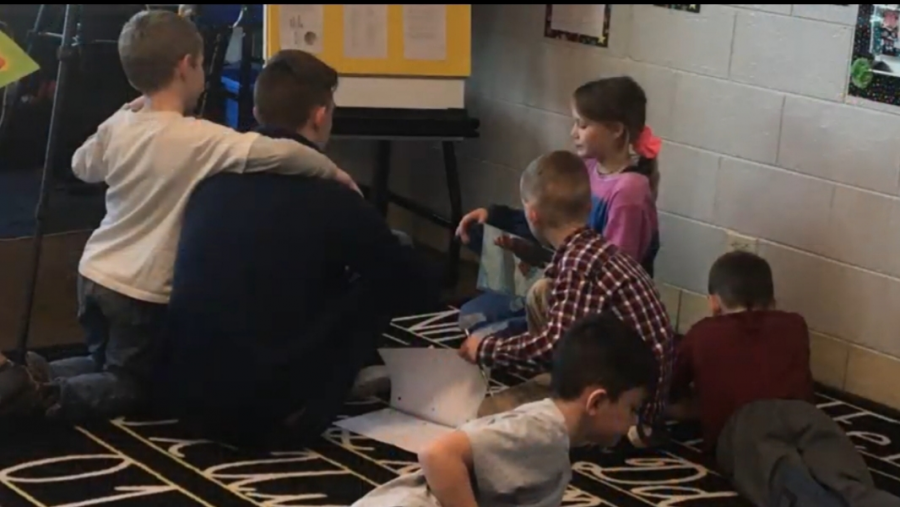 Avery Gautieri
January 23, 2020
As the new semester begins, students doing A+ tutoring, a semester long program for seniors, have finished up their part in the elementary and the new participants are moving in. Because of its location in a completely different building and the nature of the program being nothing like any of the normal high school classes, the transition both into and out of A+ tutoring can be an adjustment for those participating.
The A+ Scholarship Program is a semester long program in which participating seniors spend one class period in the elementary school to tutor young students, helping with their classwork and assisting the teacher they're assigned to. Some duties of the tutors include helping children read and write, playing and interacting with them during recess, and running simple errands.
Not only a way to fill a semester, A+ tutoring provides students involved with the opportunity to attend a participating community college or vocational school for two years with scholarship funds provided by the A+ Scholarship Program. This allows students to enroll in one of the community colleges involved, many local students choosing to attend OTC, essentially free of charge, and allows them to learn how to work with children, and teach others simple concepts. 
For example, senior, Haili Good, plans to use the money from her A+ scholarship to attend OTC after high school, but still enjoys the day to day duties. Good, on her favorite part of the program, expresses, "I like that I get to interact with the kids at recess and that I get more experience with them."
Although, not every student involved explicitly plans on attending OTC. Sydney Dame, Senior, is involved in the A+ Scholarship Program, intending to apply to various four year universities.  "I enjoy being around the kids and teach them what's going on school wise," Dame explains, "But I'm doing [A+ tutoring] as a backup."