Friday Night Football Lights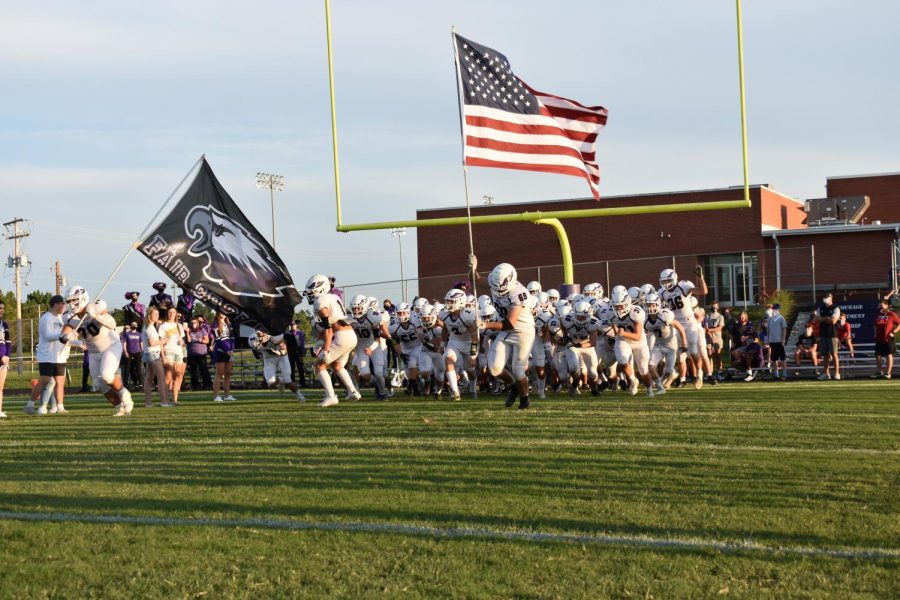 Lydia Engel
September 11, 2020
The Fair Grove high school football team is starting their season this fall ready to compete, undeterred by the challenges COVID-19 brings. 
The coronavirus has affected the school in many ways, and the football team is no different. "We have maintained social distancing when we can," Varsity football coach Bill Voorhis stated, "Our players wear masks when they are not involved in heavy physical activity. We are not traveling as many people for our away games as we might have in the past." So far, their efforts have paid off and the season is continuing on as normal. Tanner Lumley (12), a wide receiver for the team, shared, "I would be devastated if our season was cancelled, because we have all worked so hard for this year and we deserve a season." Even though the pandemic has shaken the world, the Fair Grove football team perseveres.
The football team has been preparing for their 2020 season since Thanksgiving of 2019. They were even preparing for it during quarantine. In the summer, all of the football camps that help prepare them for the season were cancelled. Even still, Voohris expects the team to play very similar to last season. "I'm most confident in our ability to pass the football this year," Lumley said, "I'm a little timid in having so many underclassmen on the field, but so far all of them have done a great job of stepping up and filling roles that need filled." Many new freshmen have joined the high school team this season.
Several freshmen have stepped up to play high school football. Kolton Stevens (9) explained his experience, "In high school football, it seems like you're more of a family than you are in middle school."
With seven seniors, the team has a variety of leaders. Lumley said, "It is my job to lead the younger guys on the team, and show them the way so that once I leave, they can lead as well." The football team remains confident in their abilities. "There is nothing this team can't accomplish," Stevens stated, "I have full belief in that."
The next varsity Fair Grove high school football game is September 18 at Forsyth.