Welcome to the Jungle
Fair Grove Student Council has decided to hold a drive-in movie for homecoming Friday, September 25 on the football practice field after the football game. Although COVID-19 has made this year look quite different, student council is determined to let the festivities continue.
"The elections will be done electronically using a google form instead of voting on ballots during lunch as we have done in the past," informed Michael Van Cleave, sponsor of the Fair Grove High School student council. Along with the minor changes to how the student body will elect the queen candidates, the homecoming dance itself will not be as traditional as past years. Instead of a dance, Fair Grove will be hosting a drive in movie that students can attend after the football game. 
At the football game, as done in previous years, the princess and queen candidates will be escorted out onto the field. The princesses are as follows: Minna Morris as freshman princess, Harleigh Scrimsher as sophomore princess and Samantha Armstrong as junior princess. The senior queen candidates are Lauren Kennard, Gracin Wood, Brooklyn Luna, and Ashlyn Tiller. Gracin Wood, student body president said, "I always love seeing the girls all dressed up and seeing everyone participate in spirit week! We always have so much fun setting up and preparing for the week!"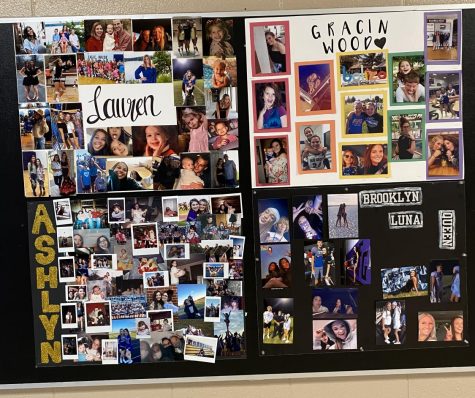 As Wood stated, every year Fair Grove participates in a spirit week to excite everyone about homecoming. Students and teachers dress up, Tuesday through Friday, as the theme of the day. This year, student council tried to keep the themes relating to homecoming. Since homecoming is a drive in movie night, the themes will be revolving around the movie that will be shown, which is going to be Jumanji: Welcome to the Jungle. Tuesday's theme is going to be "The Rock Sleeps Too Tuesday," where students and teachers will be dressing up in their pajamas to participate in the spirit day. Wednesday is "Welcome To The Jungle Wednesday"; the student body will wear their jungle attire to school. On Thursday, the students will dress up as a character of their choice for "Choose Your Character Thursday." Finally, everyone in the student body will wear purple for Fair Grove Friday. 
Spirit week will start Tuesday, September 22 through Friday, September 25. The homecoming game will be Friday, September 25, with the princesses being announced during halftime. The drive in will be held right after the game. Tickets to homecoming will be sold at lunch for four dollars and at the gate for six.