Calling Off the Fall Festival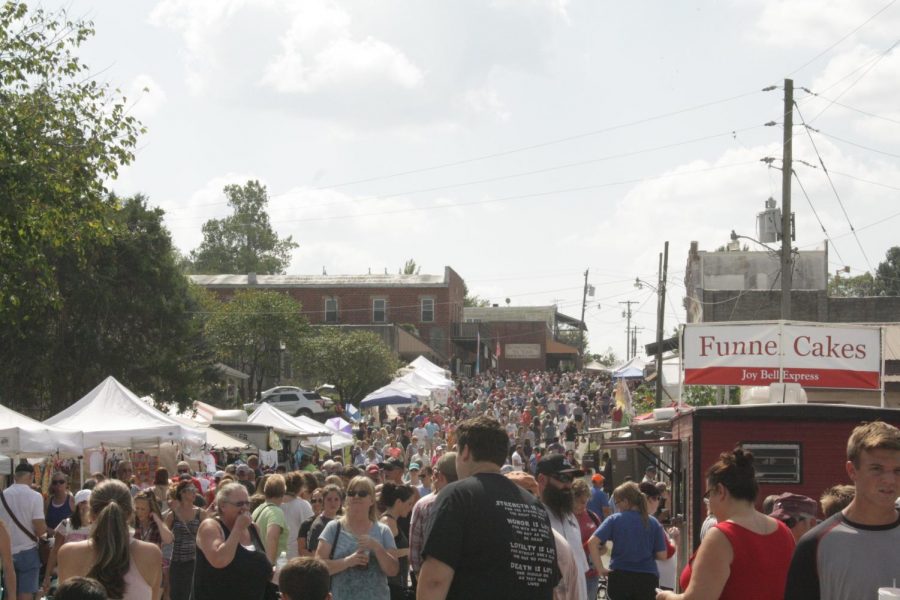 Kade Gallion
September 24, 2020
This year's Fair Grove Fall Festival has been cancelled.
 Thousands of people look forward to attending the festival each year to spend time with family and friends. The festival is arguably Fair Grove's most anticipated event. Unfortunately, the fall festival won't get to be enjoyed this year. 
Many different people/clubs benefit greatly from the festival. Mr. Crutcher, the agriculture teacher and head of FFA explained, "Cancelling the fall festival isn't directly affecting us this year because the money that we make from the festival is used for events that either were cancelled last Spring, or are cancelled for this Fall. So, financially we are not affected because we did not spend last year's money on events that have been cancelled." Mr. Crutcher and the FFA do not plan to schedule anything in place of the Fall Festival for the year. 
Individuals from all over southwest Missouri enjoy spending their time at the festival. It is one of the largest festivals in the area. It brings in thousands of people a year and is a great way to generate income for the Fair Grove community. 
Mrs. Wahlquist, Fair Grove High School English teacher, said, "This is the first time that I am aware of the festival being cancelled. I am saddened that we will be losing this as a community. Our clubs and businesses will lose the revenue, although given the state of our country, I realize it is inevitable. The safety of our citizens outweighs the need for a massive congregation of people from other areas and communities." It's unfortunate for the community and will be upsetting for many in the area. 
Usually, the fall festival will start on the last Saturday of the month and will end on that Monday. Most of the booths and stores will open up at 8:00 am and close at 5:00 pm. There are many booths and stores that provide food, clothes, toys and even collectables. This will be a down year for the Fair Grove environment with the festival being cancelled and none of this being available.