This year's fall sport athletes are making history. Through team chemistry and hard work, Fair Grove's fall sports are showing success for the 2023 season. 
Volleyball has shown major success this year, winning the first state title in program history. This is the first state run for the program since 2013. Faith Klindworth (12) states, "This year's team is very athletic, but we have the passion for the game. We all come to compete every single day and losing is never an option, we literally leave blood, sweat and tears out on the court. We absolutely love the game."
The volleyball team ended their season 35-1-2. All seven starters have received post season honors this year. Brooke Daniels (11), Allison Findley (12), Hannah Maxwell (12), and Klindworth have received both first team all-conference and first team all-district honors. Ashton Bell (11) and Shea Skouby (11) received second team all-conference and second team all-district honors. Abbey Green (11) received an honorable mention for all-conference and all-district. Along with this, coach Tonya Peck has received conference coach of the year. 
Girls cross country this year has also shown talent. Katrina Cantwell (9) and Lyla Bell (9) both qualified for state. Cantwell had a 7th place finish and Bell finished 80th. The girl's team captain, Evyn Jones (12) states, "I am incredibly proud of how the girls team did this year, we gave it our all and broke records." She continued, "These girls are already leaving a legacy at Fair Grove and I hope they can continue to stun Fair Grove and the cross country community with their heart and resilience."
The boys cross country team also showed some impressive results with two state qualifiers. Luke Buescher (12) came back for his third time at state and finished in 65th place and Nolen Geitz (11) also appeared for his third time and finished in 81st. The boy's team captain, Liam Draper (12), says that the team atmosphere and relationships is what has made them a great team.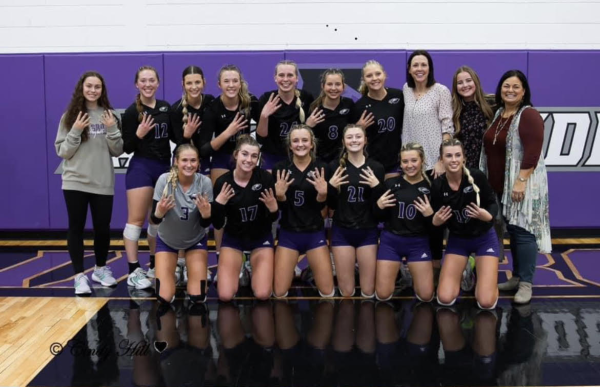 Football has had a successful regular season, going 12-0, with a district and conference championship. The defense only allowed around 8 points on average each game. Following their defense, they've had a fairly dominant offense, averaging around 45 points per game. 
There is a lot that goes into being an undefeated team. This can include getting up early to workout, taking the time to learn plays, and building relationships with teammates and coaches. The third of which is a big reason that this team is so successful for Seth Hardison (12). He stated, "I believe we have been so successful because of the chemistry the team has with each other, we are all friends and we trust the person next to us." 
Soccer player, Gavin Brock (10), agrees that teamwork can lead to a successful team. Although their season ended in the first round of districts, Brock hopes for improvement before the next season. "My hope for the soccer team is that we will keep working hard and gaining more players. I hope to see a level of commitment that shows we want to win games and get better."
Captain, Brandon Kandlbinder (12), states how the underclassmen are considered a strength to this team. "Some strengths of this year have been the younger underclassmen pulling their weight on the team. We have a great group of amazing young starters that will prove to be great as they get older." The leading scorer was Jacob Shurtz (9) with 23 goals. The soccer team ended their season 6-20. 
While cheer may have only cheered on the sidelines of football and basketball games in the past, they've stepped outside of the expectations and competed for the first time in seven years. After placing second at regionals, the hopes are high going into the state competition in December. Hannah Bruner (12) states, "My hopes and expectations for this next competition is to hopefully win a state title. We will be coming into this competition with a harder difficulty than regionals, but we will also be competing against the best in the state."
The majority of this year's fall sports seasons have come to an end, but football and cheer are both still in season. Football will play Saturday, November 17, for sectionals at Father Tolton. Cheer will continue to cheer at football games along with the state competition in Cape Girardeau on December 10.