Cross Country Runners Compete Throughout Southwest Missouri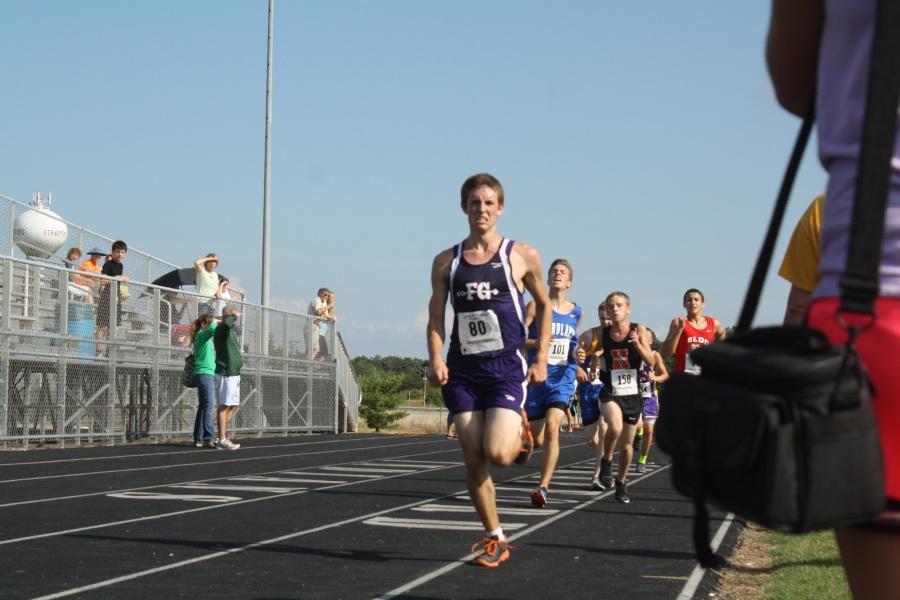 Preston Padgett, Co-Editor of Website / Twitter manager
September 22, 2014
The 2014 Fair Grove cross country team began competing in meets the last week of August through the beginning of September. Cross country runners compete in meets all throughout southwest Missouri. They compete in small towns, large towns, hilly courses and flat courses. So far, the team has had two meets; one at El Dorado Springs and the Southwest Cross Country Coaches Association (SWCCA) meet in Springfield. The SWCCA meet is a large meet, therefore, the place you receive allocates to the class size of your school. At the El Dorado high school meet, Lucy Newkirk (12) and Mikah Garoutte (12) placed in the top 15 to receive a medal. Newkirk and Garoutte would again place at the SWCCA meet, along with Kayla Bruemmer. (11)
Coach Carroll, a history teacher at Fair Grove and the cross country coach, is excited for this year's team. Carroll, entering his 5th year as cross country coach, will have 15 runners out this year. The team will consist of seven girls along with eight boys. "The runners ran 3.1 miles every meet (a 5K)," says coach Carroll. "Practices vary every day. Sometimes we will do distance running, another we will focus on speed, and some days we'll do a little bit of both," emphasizes Carroll. Gus Irvine (12th), Lucy Newkirk (12th) and Mikah Garoutte (12th) are the key runners this year.
Mikah Garoutte, a senior runner, has been doing cross country for two years now Garoutte says, "I wanted to be involved in something and I liked running."
"Cross country definitely helps you stay fit but you're sore all the time. There isn't one day during the fall where my legs aren't sore," Garoutte states. Some of Garoutte's favorite memories include going to state junior year and running in Jefferson City. Her best meet to date came from last year's district meet. She finished 9th overall, with a time of 23;02.
Cole Clark, a sophomore runner who has been on the team since middle school, enjoys running with the cross country team. Clark, unlike most people, eats cheese before he runs. "I drink a lot of water too. I have to stay hydrated before and during the run," explains Clark. Clark also says that his mom made him start doing cross country. "My favorite thing about cross country is wearing short shorts. My favorite memory is running with Lindsey Padgett last year," says Clark.
Cross country have 7 meets left this season, not including district, sectional or state meets.