Fair Grove Football Plans to Start Strong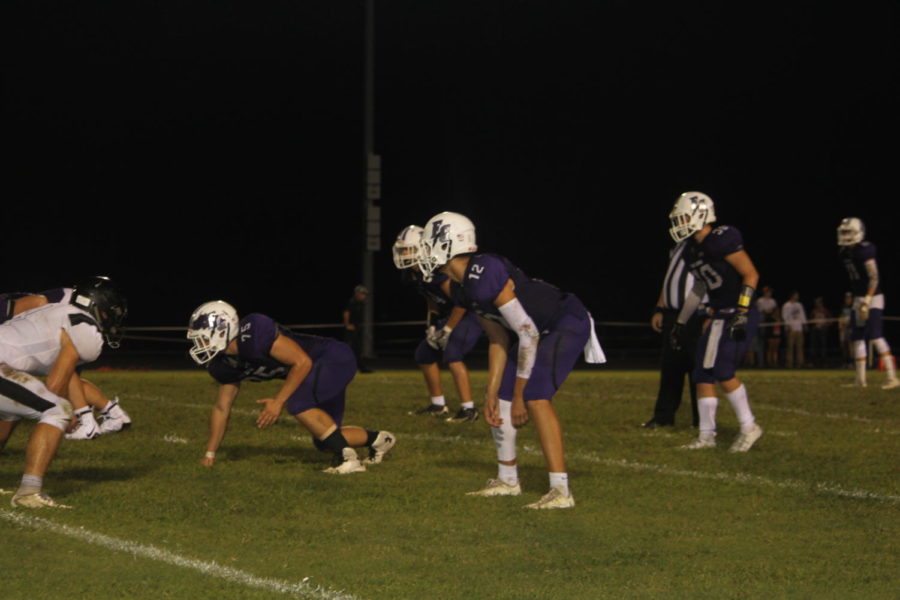 Jacob Morelan
September 24, 2018
"We hope to be able to compete with every opponent every Friday, and give ourselves a chance to win. We have changed into a more competitive district overall, but our goal is to play for a district title," stated Jeremy Faubion, one of the Fair Grove Football assistant coaches. So far this season the team has competed with and beaten all the teams they've come up against. Ryan Buffington, another assistant coach agreed with Faubion, saying "I believe we have the ability to go undefeated in the regular season."
They have been practicing all throughout the off season. During the practices they have gone through basics, done team scrimmages, lifted weights, and watched film. Ever since school started the team has practiced for 2-3 hours everyday after school, in their full gear (meaning they have on shoulder pads, and helmets).
"We have several new starters on both sides of the ball, but they have played in our program. We are looking forward to Rhett Hill (12) taking over as quarterback and our upperclassmen to lead us through the whole season." said Faubion. Buffington went into further detail stating, "We have a good senior class this year. I think Rhett Hill (12) will have a big year as well as Elijah Young (12), Cole Gilpin (11), Dominick Hoskins (11), Hale Beckley (11). On defense we are expecting great things from our Defensive Line Cody Gunder (12), Darin Oplotnik (12), and Kord Eagleburger (12). David Oplotnik (12) is a big part of our defense as well as seniors Josh Thompson and Cayden Stayce."
Junior David Oplotnik said "A tough team that we are playing this year is gonna be Strafford. They are a huge competition…" Faubion and Buffington both agree in the fact that they always look forward to playing against our school's main rivals. Buffington stated, "…They will have a good team this year…" On top of hoping to do good against Strafford, the team also hopes to go far in this year's district games. Both of the coaches agree that if the team plays at the level they think they can, then they can go far into districts and maybe even take the district title.