Middle School Basketball Begins a New Season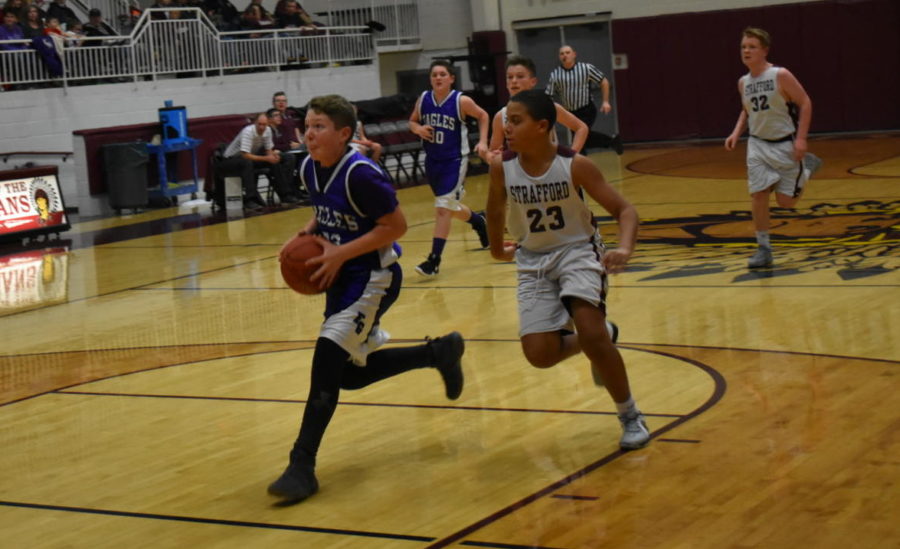 Natalie Anglen
January 16, 2019
The Fair Grove Middle School boys basketball team recently kicked off their new season with a invigorating game at Forsyth, which revealed what excitement this season has to bring. With ten games and two tournaments in total, the team has been practicing since the end of November to insure improvement and success.
Though there has only been a few games so far, they have greatly proven their determination and hard work in the preparation  for this season. The team practices on Monday's, Tuesday's, and Thursdays starting at 6:30 in the morning, practicing drills and working on important aspects like dribbling and passing. Chris Holt, the middle school boys basketball coach for the past 3 years, said, "…doing the little things right and fine tuning the details of the game is what makes teams successful. You take care of the smaller things and the bigger things will fall into place."   
Several new players are expected to be brilliant additions to the team, including 8th grader Kolby Reeves. Being on the team helps teach the boys many things, Kolby stated, "It teaches you how to get along with other people," and, "you have to get along with everyone." Along with hard work, teamwork is yet another key to success the team appears to possess. With many difficult opponents this season, including schools like Strafford, Skyline, and Bolivar, teamwork will be paramount. However, there is no doubt that the Fair Grove Middle School Basketball team will be greatly prepared and will put up a good fight. The key goal of the middle school basketball program is to prepare each of its players for high school basketball, and teach them the correct techniques of the game. Therefore, the encouragement of cooperation and determination are huge indicators of what goals the team has already met in only a few weeks of the season.
Though several games have already happened, there are still many more coming up including one against Marshfield on Monday, January 28th at 5:30.