How the Government is Helping Businesses During the Pandemic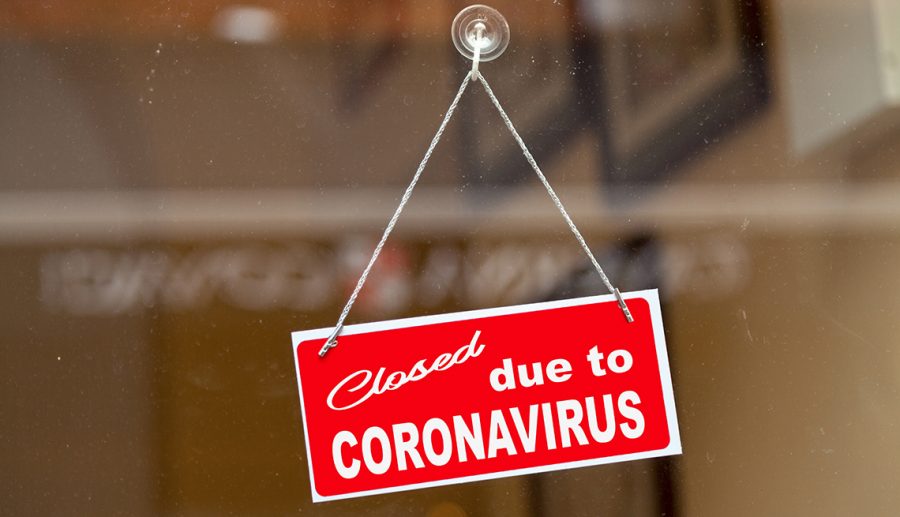 Makenna Drefke
April 5, 2020
Many businesses across America are already facing financial issues since the outbreak of COVID-19.
While the bigger businesses, such as Walmart and Lowe's, may not have to worry about having to shut down, the smaller businesses will. It's not uncommon for people to live from paycheck to paycheck, and that is the same for these business owners. This is what causes a high risk of these people who work at small businesses to lose their jobs.
"Cash flow, even in a good economy, is often a struggle for small businesses. But, now it has turned into one of the most, if not most, important obstacles that they face," said Holly Wade, director of Research and Policy analysis for National Foundation of Independent Businesses, quoted from Consumer News and Business Channel (CNBC) . Though many people are trying to help these businesses and financially support them, there is only so far they can go with helping. 
Since the small businesses throughout our nation are facing sudden financial problems because of COVID-19, the President signed into law the CARES act. This act contains $376 billion in relief for these businesses and also workers. "To support small businesses during this massive disruption in consumer spending will require all hands on deck," informed Wade. This means everyone who is financially stable to help, including the government, should help with these businesses.
These small businesses have multiple funding options. 
The first option is the Paycheck Protection Program. This is a loan program the provides loan forgiveness for retaining employees.
The second option they have is EIDL Loan Advance. This loan will provide 10,000 dollars of economic relief to businesses that are facing temporary difficulties at this time.
The third option is SBA Express Bridge Loans. This helps a small business to have a relationship with a SBA Express Lender to get access up to 25,000.
The final option is SBA Debt Relief, which is providing a financial reprieve to small businesses during the COVID-19 pandemic. 
Another thing that is helping small business owners and the other American citizens is that federal taxing has been delayed until July 15, 2020.
The government has many options for businesses to choose from for financial help. It has been finding ways to help these businesses, and working people, to still acquire money.