How Much Cooler You´ll be, in Summer School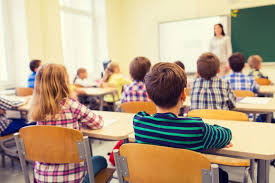 Hang on for a minute...we're trying to find some more stories you might like.
High school, the golden years, can be some of the most stressful years of your life as you fumble to fit every class, credit, and extra curricular in your schedule. Summer school, despite its bad reputation, has proven to be a huge helping hand throughout your high school career. To graduate high school you are required to have 26 credits; 4 communications arts credits, 3 mathematics credits, 3 science credits, 3 social studies credits, 1 practical art credit, 1 fine art credit, 1 physical education credit, ½ health credit, ½ personal finance credit, and 9 additional elective credits. By successfully taking all the required credits listed above you can graduate college with the "minimum requirements" diploma. The minimum requirements diploma doesn't mean you're not smart or that you won't get into college, colleges will still accept incoming students that don't graduate with the college prep diploma, it simply means you will not graduate with honors.
For students interested in graduating with honors the credit requirements change a little; You must have 4 communication arts credits, 4 mathematics credits, 3 science credits, 3 social studies credits, 1 practical art credit, 1 fine art credit, 1 physical education credit, ½ health credit, ½ personal finance credit, 5 additional elective credits, and 3 special elective credits. Special elective credits are additional core credits, such as math, science, social studies, english, and foreign language. Many students have come to a life altering realization that this is incredibly difficult to fit into your everyday school schedule, which is a large part of the reason summer school exists. High school is full of hard work and studying, which makes it often difficult to fit the fun classes, clubs, and extracurriculars in. During summer break every students is presented with the option to take the infamous summer school classes, which sounds like a hassle but is really a great opportunity.
During the summer students have the option to take personal finance, drivers ed, or A+ tutoring, and if needed make up credits for core classes that weren't passed during the school year. Taking personal finance during the summer will meet your required ½ credit, this allows you to take more additional elective classes that pertain to your personal interests throughout high school. According to the Missouri Department of Higher Education the A+ scholarship program, or A+ tutoring, ¨provides scholarship funds to eligible graduates of A+ designated high schools who attend a participating public community college or vocational/technical school, or certain private two-year vocational/technical schools¨. If your meet all eligibility requirements and choose to participate in A+ you will be rewarded a two year academic scholarship to a participating college. In order to be eligible for A+ you must be a high school student at a participating high school with a grade point average (GPA) of 2.5 or higher, have an accumulative 4 year attendance of 95% or higher, and complete 50 hours of unpaid tutoring.
Students can choose to take A+ tutoring during the school year as a one semester or a full year class, or you could get all your hours done over a few weeks in the summer. Drivers ed is a class the school only offers as a summer school course, it is a course primarily for students who are learning to drive and is free of any fees. In the Drivers' Education course there are three student drivers in a car and one instructor, the students take turns driving and the instructor tells them where to go. This allows young drivers to get experience in a stress free environment, this also relieves some of the stress parents bear when teaching their children to drive.
Jordan Van Nostrand, a Junior at Fair Grove High School, took Personal Finance the summer directly following his freshman year. Van Nostrand stated ¨I would recommend taking as many credits over the summer as you can, most classes are pass or fail so you don't have to worry so much about your grades¨. The Course, lasting approximately two weeks, went from 7:00 in the morning until 11:00 a.m., letting out right before lunch. As a high school student Van Nostrand has a busy schedule, which is why he thinks taking summer school is a great idea. ¨Taking Personal Finance over the summer didn't really conflict with my summer plans, the school days are short and aren't daily so you can schedule around it pretty easily,"  Van Nostrand said.
The 2018 Fair Grove High Summer School session will commence on Monday, May 21st and last through Thursday, June 14th (16 days). Aside from make up credits, Personal Finance, 9th Grade PE, and A+ Tutoring, this year Fair Grove will be offering Oral Interpretation and Musical Theatre Choreography (Practical Art credit). All classes will be from 7:45 am to 11:30 am with the exception of Musical Theatre Choreography, which will be from 11:45 am to 3:30 pm. Drivers´ Ed classroom sessions are May 21st-May 23rd from 12-3 PM. Any student that is interested in taking any summer classes can pick up a form from the High School office. ¨Overall, I think it was a great idea to take Personal Finance over the summer, I appreciate my decision a little more every time I see my friends doing their work because I finished it two years ago," Van Nostrand stated.