Leaving the Fair Grove Family: Tiffany Hill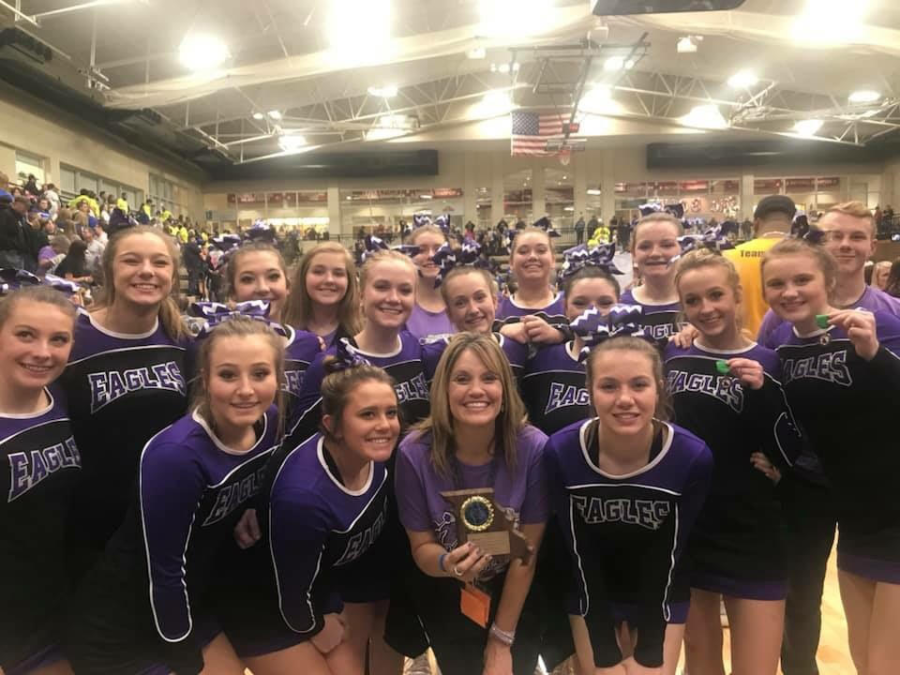 Georgia Whalley
April 30, 2019
People say that all good things must come to an end, and this year brings the end of the 4 year legacy of Fair Grove teacher and coach, Tiffany Hill. She has taught in the elementary for 4 years, and has been the coach for the Fair Grove High School cheerleaders for 3 years.
Over the last few years she has seen a lot of students grow, seen cheerleaders progress, and accumulated many fun memories to remember her experience and time here in Fair Grove. Some of those include throwing up on bus rides, the serious cheer talks, and attending the Regional and State competitions. Tiffany Hill exclaimed, "My favorite is how amazing the squad has become over the last three years! We have spent many many hours working to be the squad we are now!"
Hill stated, "In my classroom my favorite memories are the sweet faces, the hugs, the noise, the laughter and tears. My class is the best. My favorite thing is when I see that moment when a child finally accomplishes something we've been working so hard on. I love each and everyone of my students! Each one has a special memory for me. I will always treasure those!"
With every occupation comes people you grow to love working with, and Hill says she will definitely miss her coworkers, her students and her cheerleaders.
Several years ago Hill and her family moved to Fair Grove, but now she believes it's time for her to continue on. After leaving our Fair Grove family, she plans to spend more time with her family and loved ones. Hill explained, "God placed me and my family in Fair Grove several years ago. I've felt for the last few months He is leading me in a different direction."