Out of School Volleyball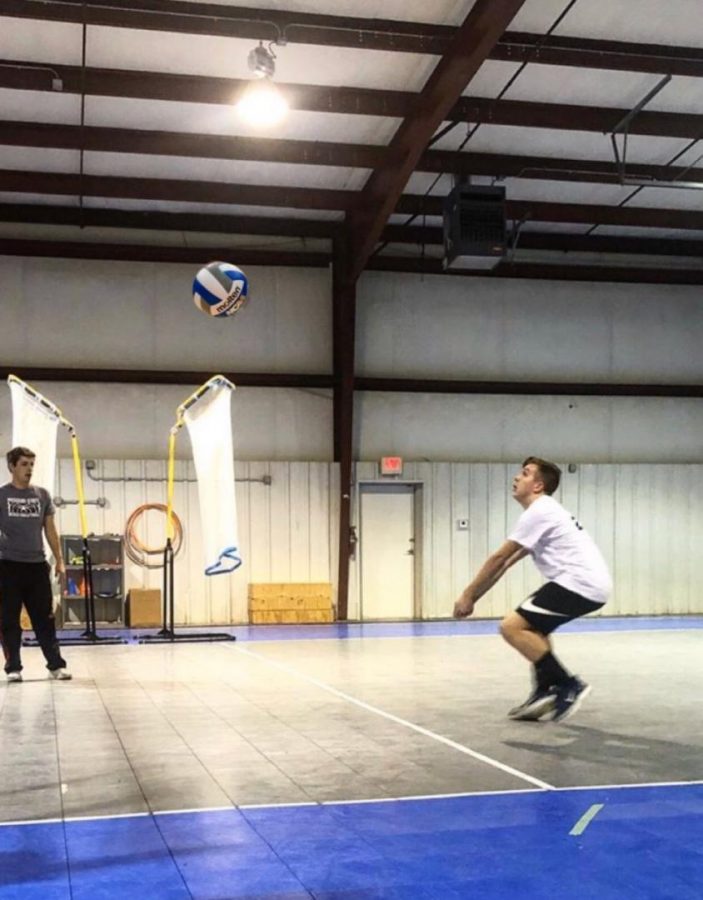 Jocelyn Roberts
January 15, 2020
Many of Fair Groves students do activities outside of school. One student in particular is Cooper Zumwalt (9). Zumwalt is involved with an all boys 417 volleyball team in Nixa Mo. 
Zumwalt spoke happily about the volleyball, explaining, "The 417 volleyball is an organization where boys around the area come together to Nixa and play volleyball tournaments." Zumwalt takes pride in being apart of a boys volleyball and says that, "volleyball is not a common thing for boys to do." Zumwalt added that he, "Always had an interest and felt he has a natural instinct to do volleyball." 
He prepares for volleyball a lot, he takes time and dedication to practice. His team meets once or twice a week to practice in Nixa. "It helps us bond with each other and overall just better ourselves." Zumwalt expressed that he is very thankful for finding this organization.
Zumwalt came across the 417 volleyball at an open gym and he saw the organization that helped with it. He instantly wanted to join. The 417 volleyball is owned by John Hartley and 417 Youth Sports. They purchased the club from Kim Seevers in June of 2018. 
Zumwalt doesn't plan on leaving the 417 volleyball anytime soon as he enjoys playing volleyball. Zumwalts position is outside hitter (also called wing spiker or left side.) Which means he normally attacks the ball that the setter would set to the left side of the court. 
There are other things you can do in the club other than volleyball such as baseball and softball. If you have any questions about 417 volleyball or are interested in registering, you can ask Zumwalt himself or go the website https://417nrvb.com/about/facility/ .